PACKAGES AND PROMOTION
We offer 3 different wedding photography packages- some people like albums, some just like images, some like prints and gadgets- I think the choice should be up to you.
If you want to know what is the difference between us and other photographers click HERE
Our packages :
Italian Tresures is a package which includes stunning Italian album covered with extra thick crystal cover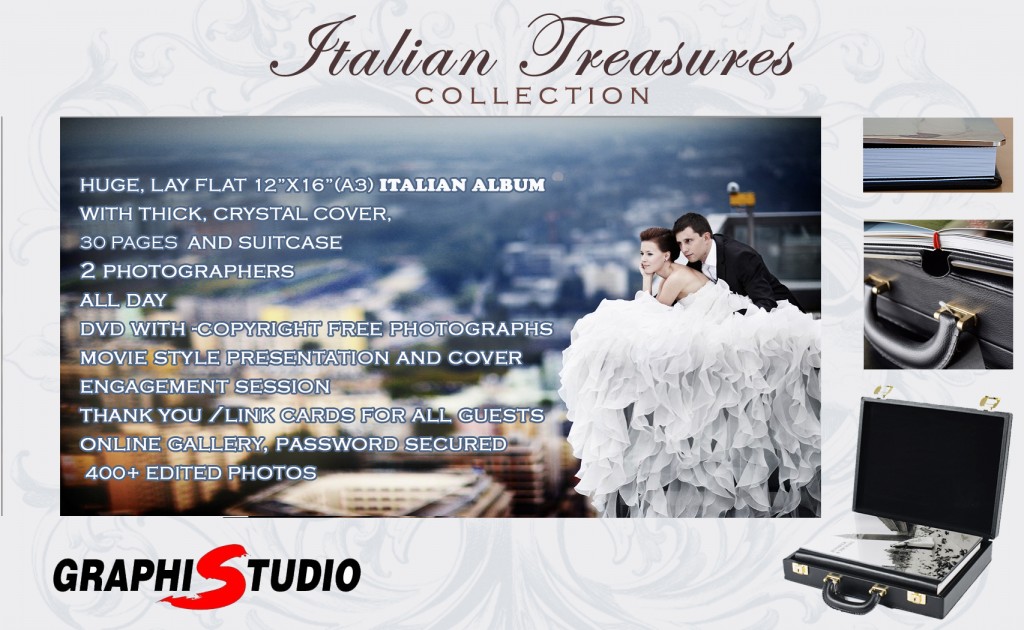 Our second package is called Vintage Romance and comes with unique wooden cover album and  suitcase
Album and suitcase are engraved with your names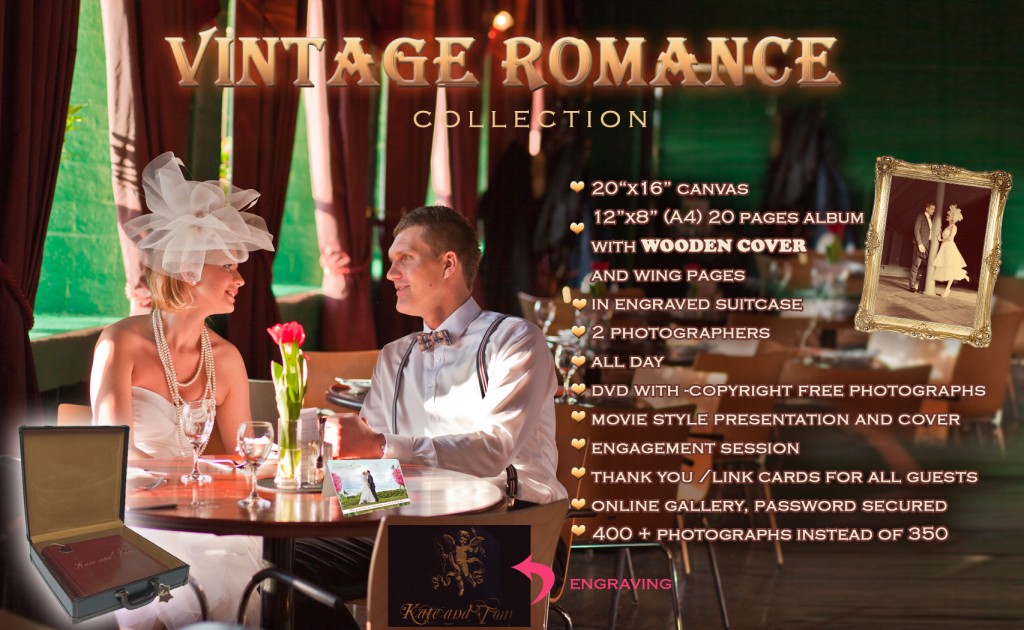 My Angel package is our base package which means that It is included in every package and service we do
Royal Splendour contains word class individually designed Queensberry Feature album. These matted  albums are probably the best contemporary wedding albums available today.
You can see how the album is made by hand HERE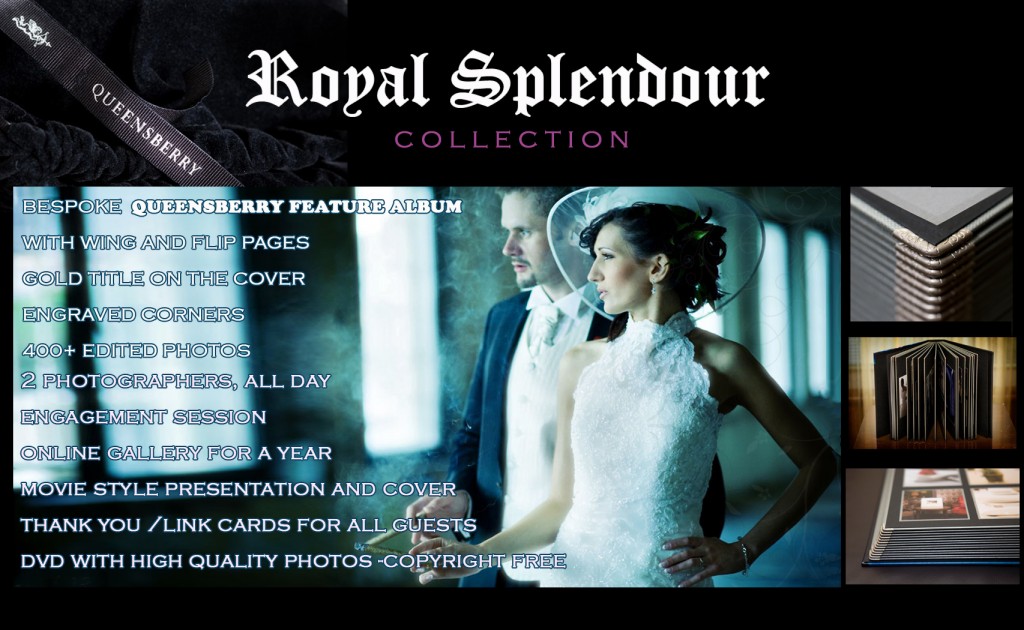 You can say that our 7th Heaven package is pure luxury- 5 albums with metallic pages ( you can see metallic pages HERE ), huge print framed with ornate frame and your private web page with map to the venue/church, your engagement photos etc. make It really special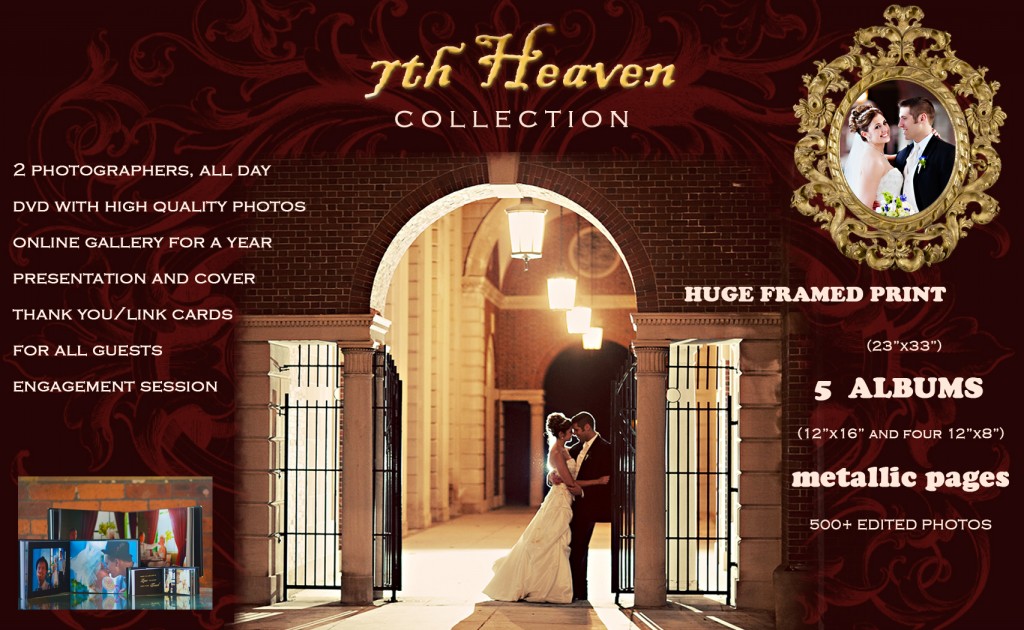 Endless Love is  designed for the modern couple, and emphasizes modern technology like Apple  Ipad 2, metal album cover  and video recording of the footage  plus hundreds of photos – Endless love  means modern  luxury, along with tasteful and unique approach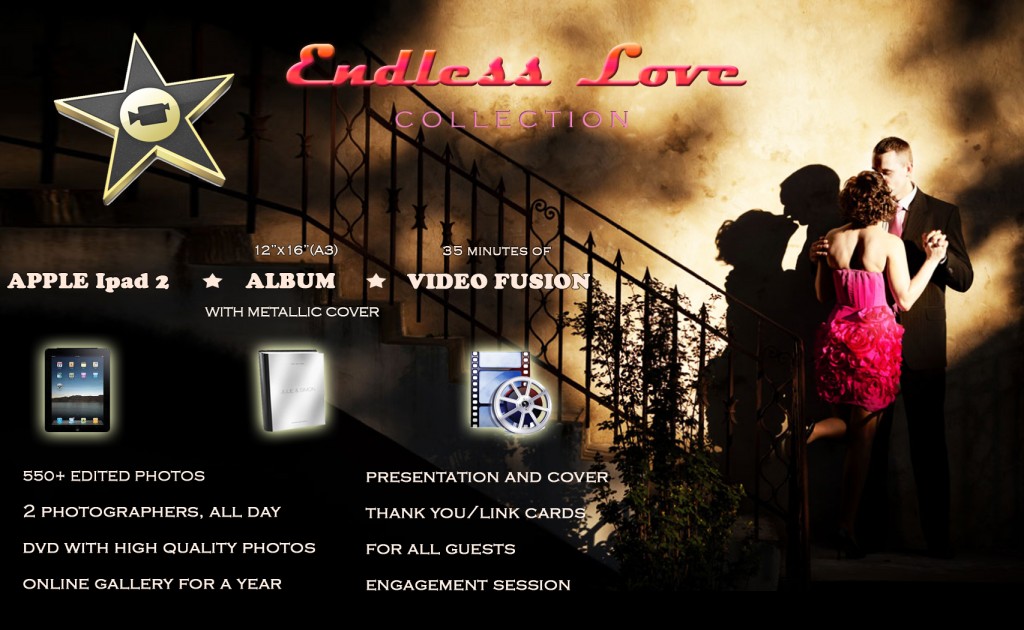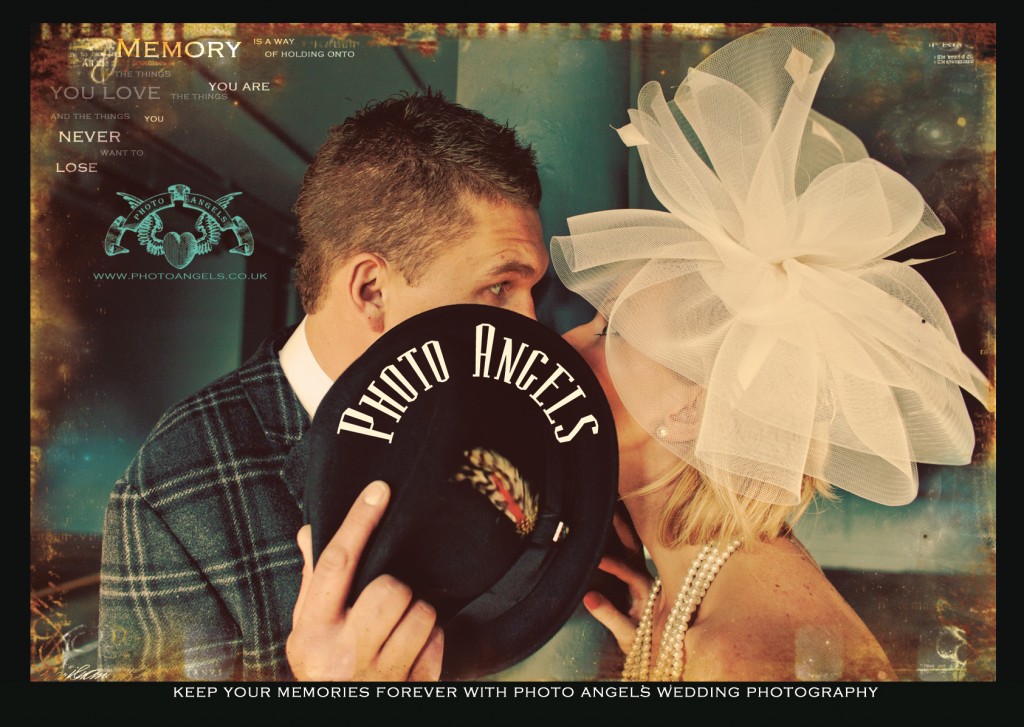 FOR MORE PROMOTIONAL OFFERS CLICK HERE
IF YOU ARE INTERESTED IN PRICES EMAIL US: MARIE@PHOTO-ANGELS.CO.UK